December 9th, 2009 by tisner
With only 15 shopping days left until Christmas, the Orlando Avenue Top Team Shopping and Travel Tips will make the rest of your shopping much easier and stress free while earning Cash Back on all your purchases.  That's right CASH BACK!!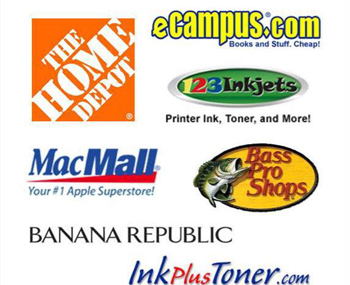 You can shop at all your favorite online stores. Over 700 top name brands. No wasting gas running all over town. No hassling crowds and impatient shoppers. No waiting in lines.
Shop 365 days a year. 24 hours a day. Whenever it is convenient for you. EARN CASH BACK!
It's FREE, so START SHOPPING!
It's FREE, so START SHOPPING!

Carnival Cruise Gift Certificates on Sale Now


For a limited time only!
Just in time for the holidays give a wonderful gift certificate for 2 on a Carnival Cruise, offer it as a sweepstakes prize to fund raise at your organization, reward a good employee or just treat the family.
The perfect for parents, relatives and that special someone in your life.
HURRY! THIS SALE ENDS DECEMBER 31, 2009